Receive Free Quotes for
CD and DVD Duplication

Get Multiple Estimates with No Obligation to Buy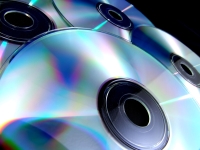 CD and DVD Duplication
As a service to site visitors, Trade-Show-Advisor.com has arranged with nationally recognized BuyerZone.com to provide free price quotes from quality, independent suppliers of cd and dvd replication services.
Here's how it works:
Complete the request form below.

Receive customized price quotes via email, fax or phone.

Select the best solution for your needs... and save time and money.
---
Complete this Form for Your
CD and DVD Duplication Quotes
---
Having price estimates in advance helps facilitate budgeting, planning, and on-time order delivery... all essential to trade show success. In addition, you will save valuable time by only submitting one request and receiving a variety of estimates in return.
BuyerZone.com is not affiliated with Trade-Show-Advisor.com and has established relationships with expert suppliers in a multitude of geographic locations to offer highly competitive pricing on cd and dvd replication.
You are under no obligation when using this independent service and quotes are always complimentary.
Related Information - CD and DVD Duplication
Free Quotes for Other Marketing Services
Trade Show Resources
Get Estimates for Trade Show Displays
Trade Show Advisor HOME

›
Quotes for Marketing Services
› Quotes for CD and DVD Duplication