Tips for Creating Your Tradeshow Budget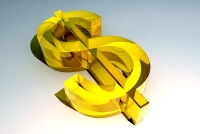 The amount to allocate to your tradeshow budget correlates to the scope of your efforts and the number, size, and location of shows you are planning to attend in a given year.
While exhibiting strategies vary significantly from one company to the next, the budgeting process is relatively similar and includes the following expense categories.
Marketing Before, During & After Shows

Creating a strategy to support tradeshow success requires extensive planning and a comprehensive marketing approach designed to drive traffic to your booth, convert prospects to buyers, and drive sales.

For more on trade show planning and marketing, click on these links:
Exhibit Hall Space Rental

The size of your display will dictate the amount of space you need to rent and, in turn, the dollars you need to allocate to booth space rental. To help with your budget planning, check with event coordinators to determine rental fees.
Utilities and Relateds Booth Expenses

This includes costs you may need to incur to have your trade show booth installed and dismantled (if you are not doing it yourself) and to cover any electricity, gas, water, and other related expenses that you may need at your booth.
Exhibit Display, Signage and Accessories
Everything from display production, graphics, and banners to booth furniture, literature racks and demonstration equipment need to be calculated for your show budget.

You may also include crating and storage costs in this category so you have a complete picture of your total exhibit-related costs.
Shipping and Drayage
Include in your budget all expenses associated with transporting your exhibit and materials to each location. This involves a two-step cost allocation.
Freight: Charges associated with shipping your exhibit, literature, accessories and other materials to the event location and back to your office or warehouse (where you are storing the booth).



Drayage: Costs of having your items delivered to and from your reserved booth space from the loading dock of the show site.
Travel and Entertainment Costs

Forecast the transportation, meals and lodging costs for you and your staff to attend each trade show. In addition, add to your tradeshow budget any costs you may incur for entertaining prospects and customers during the show to help build relationships and solidify sales.

Trade show participation can be a highly effective strategy in your marketing mix. It can also be a costly one if not budgeted, planned and managed appropriately. Click here for more information: How to Budget for Tradeshows and see the articles listed below.
Related Information - Tradeshow Budget
How to Stretch Your Trade Show Budget
Know the 5 Trade Show Expenses You Can't Control
A New Way to Look At Success Measurement
Trade Show Budget Considerations
Trade Show Expense Allocation 
Trade Show Advisor HOME

›
Tradeshow Planning
› Tradeshow Budget