Trade Show Budget Considerations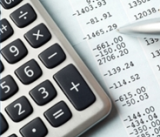 There are a variety of variables that go into developing an accurate trade show budget. The type, length, location, attendance and scope of shows vary significantly and directly correlate to the level of expense you need to allocate to have a presence at a given event. 
Of course, a show at a chamber of commerce networking event where you use a portable tabletop display will cost significantly less than a 10-day international event that requires a large booth with high-end graphics, travel, staff support, etc.
et, whether small or large, all shows include the following expense items that serve as guidelines in your budgeting process, according to trade show expert Julia O'Connor.
Booth Rental Space

The only constant in trade shows is the real estate -- that piece of gray concrete you rent. Some shows are priced by a flat fee. Most are priced according to the square feet or square meters you reserve and occupy for the show.
The typical display booth is about 100 square feet. For your trade show budget, prices can range from $10-$100/sq ft, or $1,000 to $10,000 per space.
On-Floor Expenses 

Your trade show budget must cover all labor and utilities for your exhibit. This includes installation and dismantling and utilities such as electricity, gas, water, compressed air, etc.
Exhibit Display, Graphics and Booth Accessories

Make sure you include line item costs for all of the physical parts of your exhibit. Begin with your initial investment for display design and production work. Then add in all costs for signage, banners, graphics, literature racks, booth furniture, special lighting, supplies, computer equipment, demonstration items, flowers and crating.
Freight and Drayage 

Freight is how your exhibit gets from anywhere (your office, warehouse or another show) to the current show's loading dock. You can put it in a vehicle, send it by plane, ship, bus or truck.
Drayage, on the other hand, has a very specific meaning. It is only the movement of your exhibit from the loading dock to your exhibit space and back to the loading dock.
Once this is completed, "freight" takes it from the loading dock to its next destination. Drayage can be the most expensive word you don't know.
Your Time
If you weren't at the show, what would you be doing? Ms. O'Connor suggest that there are three workloads you carry when you exhibit:
The work you are doing at the show (booth duty, seminars, networking, meeting with clients, etc.)


The work you have at your office -- if you're not there, who is doing your work?


Your Internet work – the hours spent online after the show catching up on emails and other key follow-up initiatives
Travel and Entertainment 

From the time you leave until the time you return, you're spending money against your trade show budget. Keep careful track of your travel and entertainment expenses for you and your staff.
Promotions and Advertising BEFORE the Show 

Smart exhibitors know that trade shows are not isolated marketing events. Instead, they are part of a continuum of sales and marketing. Recognize that other categories such as advertising or direct mail may include information about your show attendance dates.
In addition, make sure your budget includes all costs associated with advertising, sponsorships, giveaways, marketing materials prepared for the show, dealer incentives and other promotions. 

Promotions and Advertising AFTER the Show
Eighty percent of trade show leads aren't followed up, says Ms. O'Connor. Forget the advertising and promotions, just send a simple thank you note within a week of the show, she suggests. Follow-up with phones calls, appointments and other activities required by your sales cycle.
When developing your event budget, know that all these categories cost you money, Yet, the most expensive is the last – the AFTER show follow-up. If you don't consider your sales cycle and follow-up properly, then the rest of your investment is wasted.
Related Information - Trade Show Budget
Trade Show Planning Timeline
More on Trade Show Budgeting
High Impact Trade Show Graphics
Lead Generation Ideas
Trade Show Display Lighting
High Perceived Giveaways
Trade Show Associations

Trade Show Advisor HOME

›
Trade Show Planning
› Trade Show Budget