Trade Show Planning Tips
Trade show exhibiting at the right shows puts your brand and products in front of scores of highly qualified prospects. Exposure is a catalyst for generating sales, so advance planning will help you maximize return on every exhibiting dollar you spend.   

To help you benefit from event participation, following are trade show planning tips to get it done well.  After all, the most effective trade show exhibits, including portable displays and banners stands, begin with a smart, well-planned strategy, inclusive of all steps required for success.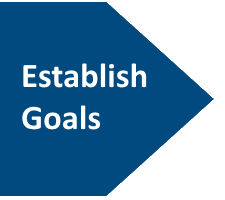 Establish Measurable Exhibiting Goals

Determine exactly what you want to accomplish by attending trade shows and how event participation fits into your overall marketing approach.
According to The Center for Exhibition Industry Research (CEIR), business-to-business marketers invest more money on trade shows than any other marketing medium. That's because trade shows often provide greater access to decision-makers and have the opportunity to influence buyers in a way that cannot be replicated elsewhere.
An investment like this requires a carefully honed strategy, according to trade show expert Rochelle Carter-Wilson of Shop Pop Displays. She emphasizes using the "SMART" formula to set trade show goals. SMART stands for:

Specific – specific area for improvement
Measurable – quantify or at least suggest an indicator of progress
Assignable – specify who will do it
Realistic – state what results can realistically be achieved, given available resources
Time-related – specify when the result(s) can be achieved
Consider any or all of the following questions, as you establish your goals.

Do you want to close a particular number of on-site sales at the event?
Do you want to fill your sales funnel with a specific number of qualified leads?
Will you be using contacts made at the show to boost annual sales by a factor, e.g., 10%?
Are you looking for partnerships or networking opportunities?
Do you want to elevate your company profile and increase your visibility?
 Are you checking out the competition?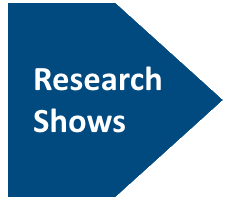 Research the Best Shows to Attend

Selecting the right shows to attend is essential. Contacting industry organizations for show recommendations and searching trade show finder databases will help you create a list of events that meet your marketing  objectives.  
Then, cull your list for shows that give you the best return on your investment. Contact show sponsors to learn about individuals and decision-makers  who are likely to attend. Then, determine if they are representative of your target audience.
Also inquire about the number of attendees from prior years to ascertain your potential booth traffic and selling opportunities. Ask about the companies who exhibited in the past, as well, to see if competitors participated.
All this information will help you determine if a show is worth your exhibiting time, investment and resources. For each show you select, run numbers to project how many targeted prospects you will have the opportunity to meet in your exhibit area. Then, estimate how many leads and sales you have the potential to generate.  If the numbers make good business sense, it's time to proceed. 
Make a Detailed Road Map to Follow
Once you determine your objectives and have selected the shows at which you want to exhibit, craft a document that details the steps required to achieve success.
This road map or plan needs to include your budget (detailing each expense), planning timeline, exhibit display requirements, logistical needs, and marketing activities before, during and after the show. Use the articles linked below to help direct you in this process. 
Share your trade show plan with each person involved and get buy-in before proceeding.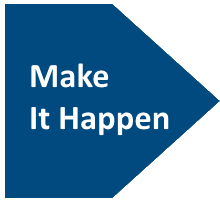 Implement and Track for Success

Once you have your trade show plan approved and in place, assign tasks and conduct regular follow-up with each member of your team. Have frequent meetings to check progress leading up to the show and ensure each step is executed per your plan. Make any adjustments that are needed along the way. 
For more information on trade show planning and execution, please see the related articles listed below.
More Information - Trade Show Planning Tips
Insights and Tools
Selecting Opportunistic Trade Shows
Trade Show Planning Tools
Tips for Exhibiting in Another Country
Success Strategies from a Trade Show Veteran
Trade Show Event Follow Up
Check List to Evaluate Event Competitors
International Exhibiting Tips
Trade Show Finder
Planning Timeline
Trade Show Goal Setting
Selecting Prime Booth Space in the Exhibition Hall
Getting a Leg Up
Tradeshow Follow-up to Close the Sale
Use Media Packaging to Increase Trade Show Results
Collecting Trade Show Leads
Trade Show and Exhibiting Trends
Exhibitor List Serves as Insightful Marketing Tool
Effectively Using Humor in Your Marketing
Get the Most Out of Attending a Trade Show
Looking at the Numbers
How to Stretch Your Trade Show Budget
Tradeshow Budget Planning Tips
Know the 5 Trade Show Expenses You Can't Control
A New Way to Look At Success Measurement
Trade Show Budget Considerations
Trade Show Expense Allocation
Trade Show Advisor HOME

›
Trade Show Planning Timeline
› Trade Show Planning Steps